Bus Stop Cafe
Delivering a microsite experience – a simplified digital solution – that facilitated brand awareness and provided a landing page for marketing funnels.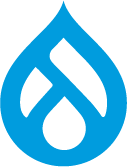 Built in Drupal 7
The Traveling Cafe: Microsite
A traveling cafe that stops at popular beachside spots offering great coffee, healthy juices and simple yet delicious food.
GrahamAgency provided Bus Stop Cafe with an easy inexpensive solution, a microsite. A few pages of basic information and a fun mobile friendly user experience.